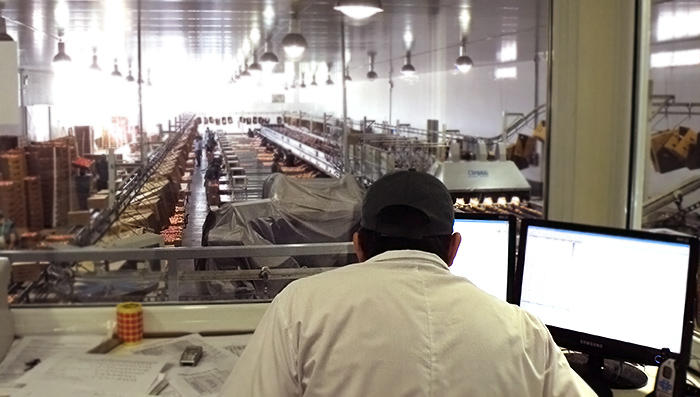 For the last fifteen years the Company has been developing a very accurate traceability system that enables us to identify each packed carton with a unique ID code. The pallet card, also with a unique ID code, carries all the inherited information from each packed carton.
Currently we are in the process of upgrading with RFID (Radio Frequency Identification) to a pallet level, in order to capture all the information from other sources, from the orchard to post-harvest.
These advancements provide an integrated data base and ensure we have one of the best systems worldwide within the industry. All these records are at the disposal of company employees, producers and clients through the web.